A French far-right mayor and adviser to Marine le Pen has been fined for claiming there are too many Muslims in some schools.
Robert Menard, mayor of the southern town of Beziers, was found guilty of inciting hatred and ordered to pay €2,000 for the outburst last year.
"In a class in the city centre in my town, 91% of the children are Muslims. Obviously, this is a problem. There are limits to tolerance", he told French news channel LCI in September.
The same month, on the first day back to school, he said in a tweet that his town was witnessing "the great replacement", referring to a conspiracy theory which claims the country's white Christian population is being decimated by the growing number of foreign-born Muslims.
Menard, a long-time ally of France's anti-immigrant National Front party, denied his comments were discriminatory, saying "I just described the situation in my town."
"It is not a value judgement, it's a fact. It's what I can see." he told Agence France Press at the time.
The prosecutor said that Menard had reduced children "to their religion, regardless of whether they have French nationality or do not practice." He convicted the far-right official of "incitement to hatred and discrimination" and awarded €1,000 to seven the anti-racist groups that brought the matter to court.
Menard's lawyer claimed the contest was a matter or free speech and called on the court not to pronounce "a death penalty of the freedom to think".
Menard himself said: "If the truth, what we see, becomes an offense, we can never say anything again. I have described a situation, I have said what all the elected officials find and never dare to say. To leave them like that is to condemn them. That's why I'm trying to solve this problem."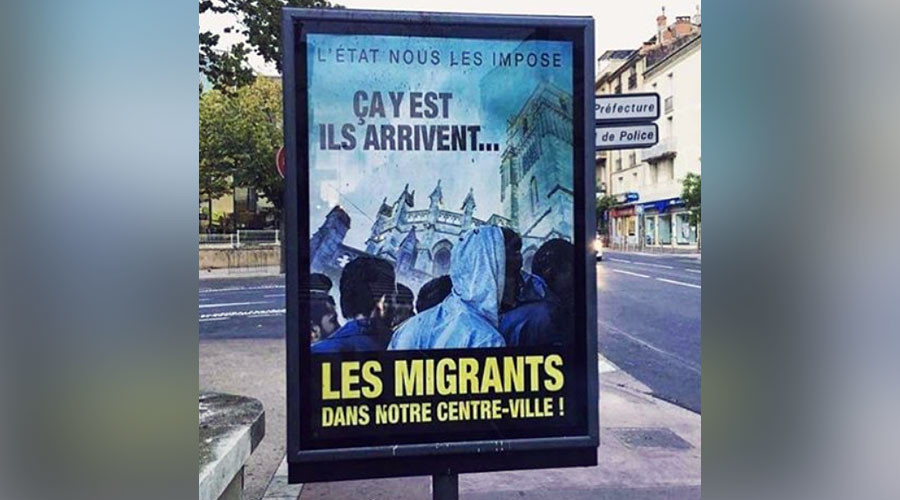 Menard caused outrage on social media in October for plastering his town with posters warning against the arrival of migrants in Beziers that he says the state is "imposing on us."
Under the headline "That's It. They Are Coming" is an image of a crowd of male migrants outside the city's cathedral.
The poster campaign was widely criticized, with some people accusing him of using taxpayer money to fund "hateful propaganda" and not useful causes.
Last month, another far-right elected official got himself in hot water after suggesting that the government fund the cost of housing the country's growing migrant population by recovering their "gold-encrusted teeth."